CEO Retirement Announcement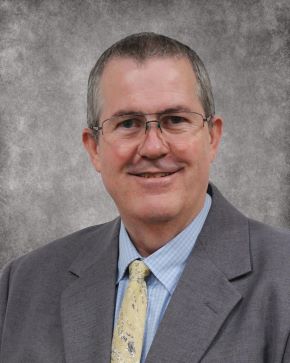 by Frank Downs, Board President
The Board of Directors of Duncan Valley Electric Cooperative announce the retirement of Steve Lunt as its Chief Executive Officer.  Steve will officially retire in early 2024 after serving the cooperative for 29 years with the last 9 years as its CEO. Steve served as the sixth CEO since the cooperative's incorporation in 1947.
Steve grew up in Duncan in a fourth generation farming family. After high school, he earned a business degree from Arizona State University returning to the area to accept employment at DVEC in 1995 starting out as an accountant. In 1999 he took over the job of office manager, supervising the front office crew and was in charge of the cooperative's financial reporting, member services, and information technology. Since 2014, Steve has served as the cooperative's CEO.
Beyond his service to DVEC, Steve has proven to be asset to the community with his involvement in various volunteer and leadership roles in Duncan.  He has served on the Duncan School Board, Greenlee County Workforce Investment Board, Duncan Schools CTE Advisory Committee, school reunion committee, as scoutmaster, as technical advisor to the Duncan Town Library, and in leadership positions in his church, most recently as Bishop of a local congregation.
Upon retirement Steve looks forward to traveling and spending time with his wife, Hannah, and their children and grandchildren. We are appreciative of the years of dedicated service Steve has given to the cooperative and our community and wish him and his family the best in retirement.
The Board of Directors has begun the process of recruitment and selection to fill the CEO position.  We have engaged the services of Arizona G&T cooperatives to assist with this task. The Board of Directors will perform in depth reviews of the applicants and interview the top qualifying candidates. We are confident that along with help from Arizona G&T cooperatives, we will find the best fit for the cooperative and communities we serve.  Interested applicants can apply at https://azgt.applicantpro.com/jobs/2754746.html.